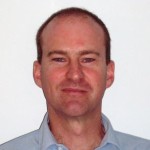 RAMA Geoscience is a Queensland based geophysical consultancy firm servicing the exploration and mining industry. The senior partner Rob Angus has over 20 years experience in exploring for gold and base metals in Australia and South East Asia, including involvement with the emerging industry of seafloor massive sulphide exploration.
RAMA Geoscience provides geophysical consultancy services to international mining houses, small producers, emerging junior companies, and has ongoing working relationships with other consultancy groups.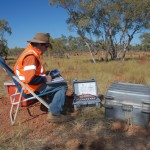 Prior to forming RAMA Geoscience, Rob was a Senior Exploration Geophysicist with Placer Dome responsible for geophysical programs throughout eastern Australia, Indonesia, the Philippines. This included generative review, green-fields exploration, and near-mine and in-mine exploration applications.
Rob has extensive experience with the latest geophysical processing, modelling and interpretation methods including advanced 3D constrained inversion techniques, and integration with 3D geological models.