RAMA Geoscience provides services to international mining houses, small producers, emerging junior companies, and has ongoing working relationships with other consultancy groups.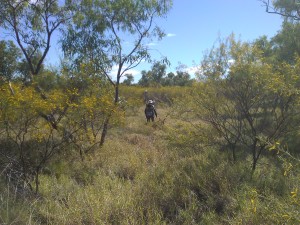 RAMA Geoscience's capabilities include :
Planning of all airborne, surface, and downhole geophysical surveys.
Geophysical survey design, contract negotiation, survey management and quality control.
Geophysical data processing, modelling, image production, and GIS database integration.
3D inversion of large magnetic and gravity data sets with the ability to apply true geological constraints on the inversion.
Design and application of 3D Induced Polarisation surveys including 3D inversion processing for delineation of mineralisation.
Advanced conductance processing of airborne and surface electromagnetics data for target generation and conductive cover analysis.
Numerical modelling of geophysical data for interpretation applications and drill target generation.
Geophysical Logging Data interpretation using auto-interpretation techniques.
Geological and GIS database compilation, verification, and integration.
Geological and Geophysical database design and management.
Planning, management, and implementation of offshore geophysical and exploration programs for Seafloor Massive Sulphide exploration.